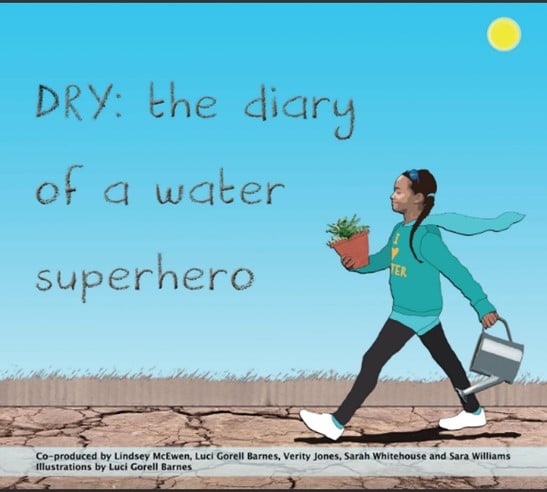 UWE Bristol have created a wonderful children's book centred around a schoolgirl who transforms into a water superhero when a dry summer becomes a dry winter.
This book is for children everywhere. Read how an ordinary schoolgirl in the UK transforms into water superhero when a DRY summer becomes a DRY winter. Join her as she shares her new found love of water with her family, school and community as the drought progresses into a second DRY summer. This book was co-produced as part of the DRY Project which is part of About Drought, the UK's Drought & Water Scarcity Research Programme, funded by NERC as part of UK Research Innovation (UKRI). Three themes of the research are explored in the book: classifying different types of UK droughts and their impacts; interrogating common misconceptions surrounding UK drought; and exploring what actions citizens might take to prepare for drought and how children can be agents for change in rethinking water behaviours.
Click here to see how the story unfolds: DRY diary of a water superhero
To engage older audiences you can use the video and illustrated story which were created by the researchers and Hay Festival.