NERC scientists measuring emissions from Greater Manchester Moors Fires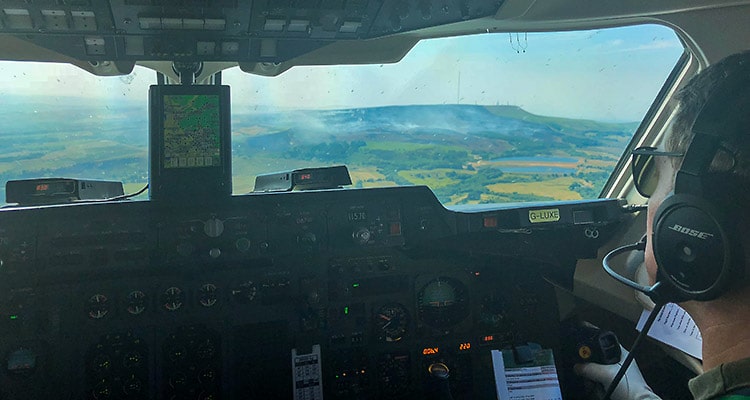 Scientists flew through the plumes of smoke rising from the Greater Manchester moor fires to sample pollution levels.
Operating the UK's specially-adapted research aircraft, a team of NERC-funded scientists have measured and sampled the air pollution released from the moorland fires at Winter Hill and Saddleworth.
The recent heatwave has left the UK's peaty moorlands vulnerable to burning, contributing to global warming in the same way as burning fossil fuels. The blazes broke out on the moors in late June during hot, dry weather and have continued throughout the heatwave despite ongoing efforts from the Greater Manchester Fire & Rescue Service.
Samples from the fire plumes taken on Thursday by researchers from the National Centre for Atmospheric Science (NCAS) on board the NERC and Met Office aircraft know as Facility for Airborne Atmospheric Measurements (FAAM). The team has previously used the airborne laboratory to measure methane levels from tropical fires in Africa, but are now using the same techniques to understand the UK moorland fires.
The samples are being analysed to identify gases like methane coming from the burning peat and will identify the other pollutants being released.
This work is part of Project MOYA – the global methane budget, which is a major project funded by NERC.
Why is the UK's honeypot shrinking?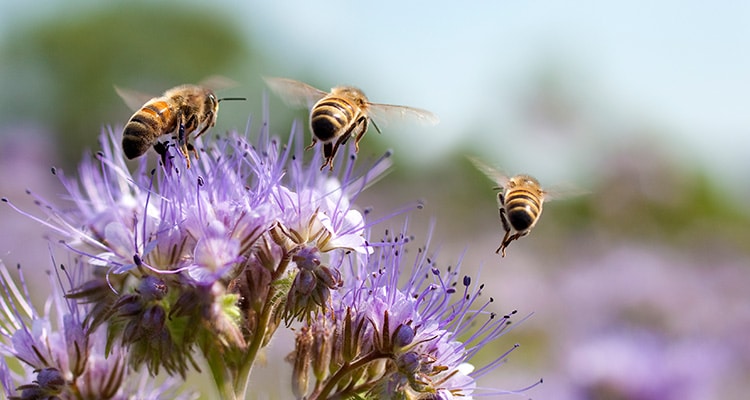 An innovative monitoring scheme could provide a better understanding of the factors that impact on the size and health of honeybee populations, and on honey yields.
As part of its new National Honey Monitoring Scheme, the Centre for Ecology & Hydrology (CEH) is asking amateur and professional beekeepers to send in honey samples on a regular basis for comprehensive analysis using advanced techniques, including DNA barcoding and mass spectrometry.
Using these techniques, the scientists will identify the types of pollen and pesticide residues present in the honey samples, as well as some of the diseases that bees are exposed to.
Beekeepers in the UK have seen several poor seasons in a row for honey production. Weather is a decisive factor in honey production but urban development, agricultural impacts, including the widespread loss of wild flowers and pesticide use, plus climate change and an increase in disease are believed to impact negatively on both wild and managed bees and their productivity.