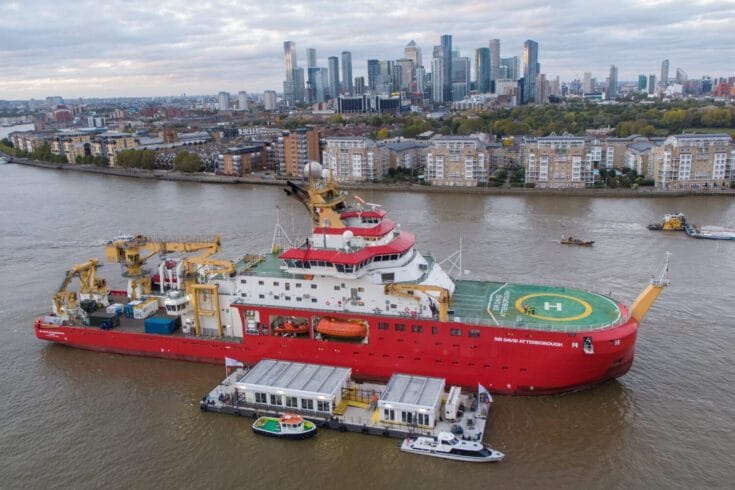 New polar ship makes London debut
The UK's new polar research ship has made its London debut in Greenwich today in support of the UK Presidency of the United Nations Climate Change Conference (COP26).
RRS Sir David Attenborough has been undergoing sea trials around the UK and is now ready for service. The ship will embark on its first Antarctic mission later this year.
The ship is making this special visit to Greenwich as part of a three-day public celebration hosted by the Natural Environment Research Council's (NERC) British Antarctic Survey (BAS) and Royal Museums Greenwich (RMG).